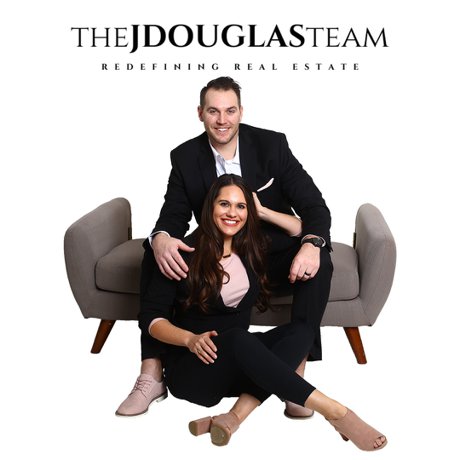 Hello! My name is Jordan Douglas and I have been a licensed REALTOR® since 2018. I arrived in the Minot area in the Spring of 2012 when I received orders to be stationed at Minot Air Force Base. I was raised in Boise, Idaho where I graduated from Eagle High School and I am a current student at Minot State University completing my BS in Management Information Systems.
My life's journey has taken me all over the western half of the United States and I have had the opportunity to expand my knowledge base and skill set.
As a young adult my passion for the real estate industry began as I worked new construction and remodels, job shadowed with a local architect and builder, and learned AutoCAD from my father who was a structural engineer.
While in the military I was heavily involved in inter-agency cooperation and collaboration which required effective communication, project planning and organization, data analysis, logistics, and significant amounts of follow-up and follow-through to meet deadlines. Additionally, I became well versed in the relocation process unique to military personnel and their families. My life came to a crossroad of remaining in the military or pursuing other life ambitions; it was at this point in my life that she arrived: the love of my life; my partner in crime.
My wife has given me two beautiful little girls; Miss V and Little Ro. When I am not assisting my clients achieve their real estate objectives, my wife and I enjoy staying active in the community and our church. We enjoy experiencing new places, people, cultures and foods through travel. Regardless of where we are or what we are doing, we ultimately enjoy spending time with the girls and our French bulldog. Of the many aspects of my life: fatherhood, being a good husband, my health, my career, and friendships are my highest priorities. I believe that we are the architects of our own lives, that what you read, watch, listen to and who you surround yourself with either contribute or detract from progression and growth. I continually look for new ways to be challenged and strive to be better today than I was yesterday in all aspects of my life.
Being a REALTOR® has provided me with the unique opportunity to meet and build lasting relationships with people, individuals and families, while assisting them in achieving their goals. I am grateful for the variety of experiences I have had up to this point as they allow me to better assist clients on a broader scale.
Whether working with first-time buyers and sellers, or securing the perfect property for your dream home, my goal is to make the process as stress-free and efficient as possible by evaluating your precise needs and offering a full-range of options available to suit both budget and lifestyle.
The quality, attention to detail, and professional service that I provide you just can't be beat!